Christmas Gift Options
Posted by MARIE CLAIRE BAGS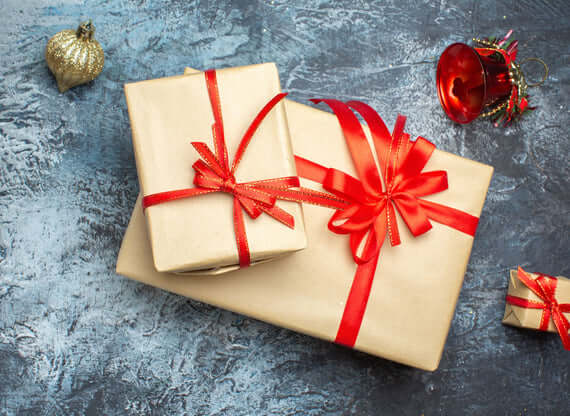 Bag Suggestions You Can Give to Women on New Year's Eve
There are only a few days left until the New Year's Eve. The best part of gift giving is Christmas. In these times when we are in a hurry to buy gifts, it can be a bit difficult for men to choose gifts for women. For those who do not want to take risks and do not give up on the classics, of course, the first option that comes to mind is bags and shoes. Although it is not easy to please women with gifts, a quality bag always makes them happy. A stylish bag that accompanies you from day to night can be preferred as a gift.
Christmas Gift Bag Suggestions for Valentine/Spouse
It can be both easy and challenging to buy gifts for your lover or spouse at the beginning of the year, which is considered the most important time of the year. Contrary to how difficult it is to buy gifts for men, we can say that it is easier to buy gifts for women than the excess of options. 😊 In fact, we may even be confused by so many options… There is no need to panic. A stylish bag that she will always carry with her will make all women feel special. You can get rid of a great indecision by choosing the bag that best suits the style of your lover or spouse.
Christmas Gift Bag Suggestions for Mom
Our dearest, our mothers. There is no doubt that they will be happy with every gift they receive. New Year's Eve is the night when a new year is welcomed with great hopes, happiness and dreams.
Since our concept is Christmas while choosing a gift, it may be more accurate to choose a gift based on need. In this case, it is important to choose a gift that will make the New Year more special and enjoyable for our mothers. A stylish bag designed according to the taste of our mothers can be preferred. Categories such as shoulder bag, arm bag or make-up bag can be preferred.
Christmas Gift Bag Suggestions for Sister
Choosing a gift is always enough to stress people out. But a gift to a sister can reduce your stress a little bit. Buying a gift to someone whose style, style and taste you know can increase the options.
For those who do not like to take risks, the most appropriate and first gift that comes to mind can be a bag. Choosing a bag according to your sister's age is very important. If you have a younger sibling, you can choose a backpack or gym bag. For your middle-aged sister, a wallet or shoulder bag can be considered among the choices.
Christmas Gift Bag Suggestions for a Close Friend
Exchanging gifts on special occasions as a sign of your friendship makes everyone happy. It is very difficult to find a gift that never goes out of fashion and can be used in every period. Choosing a product that meets the need and is stylish can be challenging. We explain timeless, timeless gift suggestions for you. 😊 Whether you buy it for your close friend, mother or sister; It is the most stylish and meaningful gift bag for women. The bag you will choose for your close friend; It will be indispensable for both very special and stylish women...
Collection 2019
Sale 70% Off
Title for image